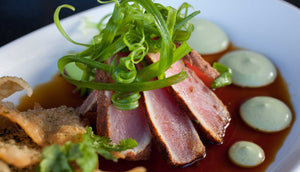 Schwartz Brothers Restaurants, a premier restaurant and food service company, prides itself on developing and growing unique restaurants where a guest can expect a great meal in a distinctive atmosphere.  A memorable dining experience is not only an expectation, but also a guarantee at Schwartz Brothers Restaurants.
From the October 1970 opening of The Butcher Restaurant in Bellevue by founders Bill and John Schwartz, the focus of Schwartz Brothers Restaurants has been to provide our guests with an exceptional dining experience each and every time they visit us.
All of our restaurants are repeat winners of such outstanding awards as the ZAGAT Award of Excellence, Best Places Seattle, the Wine Spectator Best of Award of Excellence, the prestigious Washington State Beef Commission Beef Backer Award and numerous annual reader poll awards.
Schwartz Brothers Restaurants currently owns and operates a number of full service restaurants and food service companies primarily in the greater Seattle area. These concepts include Daniel's Broiler® Prime Steaks and Seafood in Bellevue, Leschi Marina, South Lake Union, Downtown Seattle and Schwartz Brothers Bakery in Renton and Seattle.